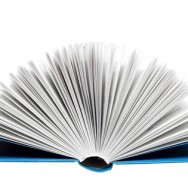 Our last blog continued a conversation about creating success as a writer of fiction and I'd like to add a few more points to the discussion today.
Successful Fiction Writers Ignore the Experts
By the way, you could spend the next 10 years reading all the advice that's ever been written by writers who have been asked to share their insights on how to write fiction. It would all serve to keep you from writing, however, so my suggestion is that you absorb whatever you feel is important from the countless novels you've been reading, find a short primer on how to write fiction, and dive in. You can learn as you go in this field and it's quite possible that the less you are guided by the experts, the more interesting your work will be. If you truly want to be published by a traditional publishing house, though, your finished product needs to be exemplary.
Fiction writing is a multi-layered, complex business. Who said there's only one way to do it right? The authors I've admired most are not the ones who had a formula figured out, but rather are they the people whose world view taught me something about my own humanity. Be that kind of person.
Live, hurt, feel, think. Make mistakes, lose your temper. Take us on your journey. Give us a piece of your heart and leak out the beatings of your soul.
Honour your baggage and explore the many ways it's holding you back now. Or did, at one point.
Be humble and live your greatness. Ask questions for which you don't know the answers. Ignore the experts and ignore your loved ones when they tell you to give up before you get hurt. Give yourself permission to bust out of the rules that surround you, and feel passionate about something. Anything.
Dream. Dare. Cry and eat chocolate until you feel sick. Take some chances and take some classes. Watch what's going on in the world around you and promise yourself that you will not forget how that feels. Know what the rules are and then throw them away. Laugh. Love. Cringe. Become so immersed in the story of your own life that you become sensitive to the stories woven in the tapestry surrounding you.
Imagine. Fall. Tell the truth as you see it. And then shatter your own myths about who you are and who you are supposed to be. You can be whoever you choose to be. Make a choice.
Be the biggest you it's possible for you to be. And then help your characters do the same. They are aching to be unleashed. Can you free them? Only if you find a way to free that part of yourself that has been holding you back from your own success.
But most of all, share with us, your readers what you've learned about Life. We are waiting for what you are dreaming about sharing. Please hurry!
Have you started a novel? Would you like some help completing or editing it? I invite you to visit my business website to see some of the ways I work with authors and if you see something there that resonates with you, please get in touch!